Dheva Liebman, MA, LPC Intern
Supervised by
M. Michelle Hawn

, MA, LPC-S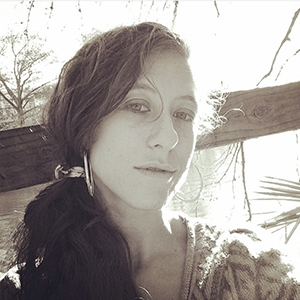 Welcome and thank you for taking the time to learn a little about me and my approach to therapy.
Healing occurs within relationship.
My intent and commitment as your therapist is to be fully present with you, just as you are, in all of your tender humanness and complexity. I will follow your lead and hold a loving and empathic stance as you journey through your mental and emotional landscape. When we are seen, heard, and understood, within the safety of a therapeutic relationship that is nonjudgmental and compassionate, the unbearable becomes more bearable.
In our work together we may not necessarily take away your problems, but rather you might find that you become metaphorically bigger than them and create enough space to gain insights and new perspectives about them. You may become more aware of old or strongly held self-limiting beliefs and behavioral patterns that are keeping you stuck and creating obstacles in navigating your day-to-day life and relationships with ease. There is then potential for you to gain agency in your decision making, for stuck energy in the body to find more movement, and for armor that has been protecting your heart to soften and begin to release.
Becoming a counselor was both a personal and professional calling.
I have been fascinated by human behavior since a young age. I grew up with a family member who suffered from frequent mood swings and intense emotional outbursts. I too as a child experienced a great deal of anxiety and was highly sensitive. I was lucky enough to have parents that recognized my empathic and sensitive nature and who brought me to therapy.
As I grew into adolescence and early adulthood I often served as a safe-sounding board for my friends and family members. After receiving my B.A. in Psychology I worked in several social service capacities, including case management for dual-diagnosed adults, casework and intake coordination for a non-profit serving HIV+ adults with mental health and substance abuse diagnoses in San Francisco, as well as special education for middle-school age students, childcare, and eldercare.
It would take me nearly 15 years after graduating college before making the choice and taking the leap to pursue my Master's in Clinical Mental Health from Antioch University. While I knew for certain I wanted to work directly with people, I often felt lost and somewhat dissatisfied by the roles I was serving in. It was through my own therapy that I began to build more confidence about my innate gifts and gained the clarity to pursue a career in psychotherapy.
I offer a receptive, gentle, grounded and authentic presence.
I enjoy counseling adults from all different stages of life, including emerging adults, middle-aged and older adults. I have a particular passion for working with the LGBTQIA+ community, especially individuals who are intersex and those who are exploring their gender identity.
Areas of Focus: Adult Individuals – Depression, Anxiety, Low Self-Esteem and Self-Worth, Body Image Issues, Relationships, Trauma, Grief and Loss, Existential Crisis, Gender Identity, and LGBTQIA+
Special Skills: Relational, Attachment, Existential, Mindfulness, Somatic Therapy,Trauma-Informed, LGBTQIA+ Affirming, and Social Justice
Fee: $100 for 50-minute session. I offer a free, in-person, 20-minute consultation to give you the opportunity to see if I might be a good fit for you.
Contact: (512) 655-9232 or therapywithdheva@gmail.com
"There's a crack in everything. That's how the light gets in."
– Leonard Cohen