Susanna Kaufman, MA, NCC, LPC Associate
Supervised by
M. Michelle Hawn

, MA, LPC-S
"Healing is about taking time to notice what gets in the way of feeling connected to your life, your community, and your sense of possibility."                                                                                                                                    ~ Susan Raffo
Connection provides support through times of hardship, change and transition.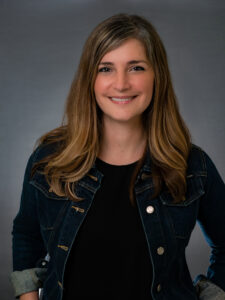 I believe that people create survival skills, habits, or patterns to get through life challenges. Sometimes these patterns help us. But sometimes the patterns or habits we develop to protect ourselves (for example avoiding pain by hiding our feelings to keep the peace) end up becoming unhelpful in everyday life.
These unhelpful relationship and behavior patterns can cause painful emotions. It can be too overwhelming to look at these traumas or emotions on our own. This is where the therapy connection comes in.
Connection in the therapy relationship will help you explore and strengthen the connection you have with yourself and those around you. 
Therapy is a process, and it isn't always easy. After all, growth and progress go hand in hand with facing painful emotions and discomfort. However, you're not alone. We will face these challenges together with openness and curiosity.
Connection is the heart of healing. 
Our work will begin with getting comfortable, establishing trust and building relationship. I am social justice informed, and my aim is to create a supportive environment regardless of race, culture, gender identity, sexual orientation, ability, or weight.
I offer a warm and safe therapeutic space to look deeper at what challenges you face and what will help you overcome them.
Together, we will collaborate to:
create goals — whether that is reprocessing past traumas or simply receiving support during a difficult life transition
learn to better recognize emotions and body sensations
develop tools to deal with (therapy term: regulate) these emotions and sensations, leaning on your individual strengths
create new patterns that are more helpful
look at your life with kindness, honesty, and self-compassion
take stock of your reality and implement changes that work for you
empower you by integrating your self-awareness with your hopes for a better future
I want you to leave therapy with a better connection to yourself and others.
My journey to becoming a therapist was not a clear one. Although I've always been a great listener, I struggled to figure out my life path. I moved around a lot. I experienced loss, trauma, grief, and pain. I rebelled. I travelled. I avoided. I worked my butt off in underpaid jobs my heart wasn't into.
It was connection that helped me lean into counseling as a career path.
I started listening to the most important people in my life. I began my own therapy. And then, most importantly, I started listening and connecting to myself.
I decided to enroll in the clinical mental health graduate program at Texas State University. Things started to click and feel right. I'm grateful to have landed on a path where I feel my best self.
I value gratefulness and laughter.
I completed high school in Saskatchewan Canada, then received my Bachelors in Anthropology & Sociology in Indiana. I have lived in a town of 250 people and a city of millions. I love plants, road trips, reading, time in nature and Netflix binges.
During COVID, I fully embraced my introvert, but still enjoy extroverting at times. I like DIY projects at home and am not afraid of power tools. I don't enjoy cooking but am an excellent veggie chopper.
My partner and I are pet-parents to a rambunctious lab/collie mix named Benny and a half-wild kitty we saved – Merley-girly. Cat memes make my day.
I specialize in trauma work.
I have a passion for working with survivors of trauma, those who have survived sexual assault, rape, or childhood abuse.
I have learned that both trauma and resilience can be passed down through generations. I am trained in EMDR therapy, a trauma-centered therapy that focuses on the innate healing ability in each of us.
I am fascinated by how our brains, bodies and emotions are all connected by our nervous system. Pursuing and integrating new knowledge in the emerging fields of neurobiology, relationships, and wellness are the focus of my quest as I continue to learn and grow as a therapist.
**Susanna is available for In-Person or Telehealth Video Sessions. Get started today!!!**
Fee: $120 for 50-minute session. I offer a free, 20-minute consult visit where you can meet me, see if you feel comfortable, and determine if we are a good fit.
Areas of focus: Adults, Trauma (Childhood, Sexual/Rape, Relational), Grief, Anxiety, Depression, Relationships, Life Transitions, Existential Questions.
Special Skills: Relational, Trauma-Informed (AIP), Attachment, EMDR Therapy, Existential, Self-Compassion, Mindfulness.
Contact: (512) 270-1598 or susannamkaufman@gmail.com
"One of the best things each of us can do for ourselves, and for our descendants, is metabolize our pain and heal our trauma."
– Resmaa Manakem