Calm, Compassionate, and Creative Supervision
So you are looking for an LPC-Supervisor? Congratulations!!! That means you have already successfully completed a lot – A LOT – of hard work. Hard work, yes, but the path was very clear. Looking for a supervisor can be a pretty ambiguous process. Where do you start?
I invite you to get curious.
Look inside yourself. Envision how you think you want to practice therapy, what you want your lifestyle to be and what real-life constraints are in place.
It's totally ok to be unsure right now of a particular modality you want to follow or what particular issue or client sparks your interest. That will evolve over time.
What kind of supervisor do you need?
But by now you probably have some idea through what lens healing makes the most sense to you – feels the most innate to you.
You can then turn your vision outward and look for a supervisor who will help you gain clarity around your clinical identity.
The relationship between you and your supervisor will last at least 18 months, and you want to get more out of it than a weekly get together and a signature on your hours log.
Move from a courageous desire to help others towards becoming a confident counselor.
You'll need to research potential supervisors, connect with several of them (at least 3) and ensure that you find the one that is the best fit for you and your vision.
I wish you all the best on this journey, and invite you to read on… maybe I'm one of them?
Supervision that Goes Beyond Supervising
I want to find out how you're oriented to the world and to learning.
I typically have my associate candidates do a brief Enneagram test to get an idea of how we might work together. We spend time gaining understanding of what each of us expects from the other, and go over paperwork, reporting, all the nuts and bolts.
My Supervisor Training was through Wingspan. It went beyond the basics for clinicians dedicated to providing excellent supervision to associates on the track to becoming extraordinary therapists.
We have an online group of gifted healers who stay connected in order to support each other, our associates and their clients. I value the consultation I receive there and my associates benefit from having access to our Hive Mind.
Supervision is a developmental process.
Initially, I am very hands-on with my associates. As I – and you – become more comfortable with your abilities and instinct, you become more and more independent.
In the last part of supervision, I see myself more in a consultant role, encouraging you to make further connection with other professionals and dusting off your confidence when needed.
My role as supervisor is part teacher, part consultant and part counselor – in no particular order. I keep each hat handy.
More About the LPC Supervision Program
I'm approved by the Texas State Board of Examiners of Professional Counselors to provide supervision to LPC Associates who have acquired a temporary license.
My supervision practice is currently capped at 6 Associates.
We will alternate weeks meeting individually and as a group. This will allow for an optimum balance of quality one-on-one attention along with peer support and case presentations to expand your potential for learning.
Labyrinth Associates
I'm looking for Assiciates who want to become extraordinary therapists, and who are dedicated to putting in the time and effort it will take to do that. Ideal candidates have a strong sense of integrity, are self-aware and inclusive, seek feedback, and have a sense of humor.
My associates are required to do their own personal work during this time, and encouraged to participate in at least one major training (eg IFS Level 1, EMDR, ACT, Somatic Experiencing, NARM, etc.).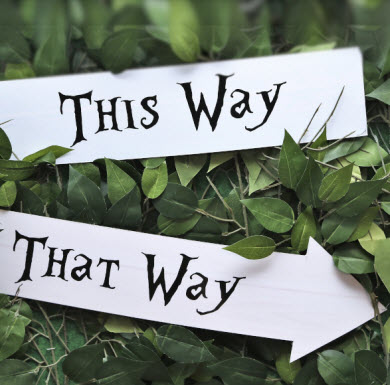 I'm also looking for associates whose primary goal is to develop their own private practice.
I provide space, a road map, guidance, and support to help you establish and grow your practice, so that when you are fully licensed, you're ready to launch out on your own.
"Follow your arrow wherever it points."
-Brandy Lynn Clark / Kacey Musgraves / Shane L. Mcanally,
"Follow Your Arrow"
Theoretical Orientation
Internal Family Systems
My primary theoretical orientation is Internal Family Systems, and it has been since I was first introduced to it.
This psycho-spiritual model acknowledges that within each of us is a true Self, which has all the resources we need for healing.
It encourages clients to become co-therapists, is non-pathologizing, and welcomes "symptoms" (uncomfortable feelings, maladaptive behaviors) as guides that need to be followed and understood, not masked or shoved away.
Gottman Couple Therapy
I also draw on Gottman Couple Therapy – especially their research – for work with couples and with individuals on their relationships.
I find it a concrete and accessible partner with the more "woo-woo" mindfulness bookend of IFS. It gives me a nice scale to run, so I can adjust to individual clients.
Non-Violent (or Collaborative) Communication
Non-Violent (or Collaborative) Communication is woven into all of this as way to help clients get to know their feelings and learn to express them in productive ways.
Beyond the "I statement," it also helps me make them more aware of the unmet needs uncomfortable feelings point toward, and gives them the ability to then make requests in service of getting those needs met.
Interpersonal Neurobiology
I am an avid student of Interpersonal Neurobiology and currently incorporate elements of IPNB into my practice with great enthusiasm and with great results for my clients.
Supervision Experience You Can Trust
From the moment I entered supervision as an intern, I knew I was going to become a supervisor as soon I was eligible to apply.
In my prior career in hotels, I spent 15 of my 17 years in management. My favorite thing was hiring someone with tons of potential, mentoring them, and seeing them launch on their own management path.
Non-Profits, Graduate Schools, Counseling Centers
I started site supervision for practicum students when I was at LifeWorks. It was great because we co-facilitated groups together, so I saw them in action and vice versa.
When I was a contracted counselor at Plumeria, I volunteered to be a site supervisor for practicum students there.
I have also been a volunteer site supervisor for Capital Area Counseling (I also facilitated some of their workshops), and have supervised students from my Alma Mater, The Seminary of the Southwest, as well as students from St. Ed's and Texas State.
"I know that you've had your doubts
Losin' sleep 'cause you're thinkin' about
Just where you belong
In this great big world
Somewhere between the start
And the finish line
You're getting out of time
That's where you belong
From where I stand
You know it's easy to see
There's no need for you
To have to worry
'Bout anything' not anything at all
I believe, I believe, I believe in you
I believe, I believe, I believe in you
So, you believe in you, too"
– Michael Mills / Bill Berry / Peter Buck / Michael Stipe, "I Believe"
Supervision Experience with a Varied Group of Clients
I completed my practicum at McNeil High School in Austin.
I saw individual students and co-facilitated two groups. It was enjoyable and challenging.
I appreciated that there were two fully-licensed LPCs on staff there, and they were completely transparent as to the staff politics and conflicts. I was included in staff meetings, but was spared from dealing with parents, for which I was grateful.
Elderly, Chronically Ill, Adult Families
My grad school job was doing outreach at an assisted living, nursing and rehab community. I absolutely loved working with multi-generational families. I learned so much about the aging process and all that it brings to, and potentially takes from their relationships.
Mandated Treatment, Domestic Violence
At LifeWorks, I facilitated groups and worked with individuals mandated to treatment for domestic violence offenses. This was a surprisingly diverse population, although my slightly cynical part wants me to point out it was strongly skewed towards Lower SES (happy to have a conversation around that )
LGBTQ, Differently Abled
We were required by BIPP protocol to have gender-specific groups. Prior to blending them together, we also had specialized groups for our Gay and Lesbian clients, as well as specialized groups for members of the Deaf community.
Multi-Cultural
In our ASL groups, counseling was done with the help of an ASL interpreter. I also worked with interpreters to counsel individuals from Burma, the Philippines, and Thailand who could not speak English. Working with these individuals was a very interesting and rewarding study of intimate partnerships, shame, attachment, the masculine, and the feminine in different cultures.
Private Practice
In my private practice, I work with executives, teachers, administrators, creatives, techies, college students, and therapists, among others.
My specialties are Anger/Anxiety Management, Life Transitions, Relationship Issues (Intimate, Family, Work, Self), Grief and Loss, Trauma – including Religious Trauma, Chronic Illness & Pain, Conflict Resolution, Discernment Counseling, Affair Recovery, Pre-marital and Relationship Enrichment.
We are currently looking for one more member for our awesome Supervision Group, and are just waiting for the right person.   If you think that might be you and want to learn more, please complete this application as a first step in the interview process.  Come join us!!!