The 101 Series is designed to share the basics of the modalities I passionately practice with other curious healers.
I originally developed these trainings to give my Associates a foundation for their therapy practices.
When I realized others could benefit, too, I developed the workshop series.
These workshops are perfect for you if you…
Are curious about Internal Family Systems, Gottman Method Couple Therapy or Non-Violent Communication and want to get a basic understanding of them.
Have been considering signing up for one of the full trainings and want to "try before you buy" (cuz they can be kinda pricey).
Want some new tools and exercises to bring into your practice.
Are an LPC, LCSW or LMFT and want 5 CEUs.
Just want to hang out with me for a few hours on a Friday or Saturday with some yummy food & drink.
To facilitate learning and community, fewer than 15 are in attendance. Come join us!
Gottman 101: The Sound Relationship House
Gottman 101: The Sound Relationship House

5 CEUs for LPC, LMFT, LCSW
When: TBD **THIS WORKSHOP WILL BE CAPPED AT 12 PARTICIPANTS**
Where: 3355 Bee Caves Road, Suite 101, Austin, TX 78746 — (offices of Bray Counseling)
Cost: Fully Licensed Therapists, $190; Students/Associates, $110
Couples' work can be extremely satisfying and imminently challenging. Those of us who rise to the challenge want all the tools we can cram in our toolbox! However, all the tools in the world cannot help us help our clients construct happy, long-lasting relationships if we don't know what we're building.
The Sound Relationship House is such a blueprint. John and Julie Gottman have synthesized a solid and approachable method of relationship counseling which is based on over 40 years of longitudinal research studies.
If you have questions, please call me at (512) 633-1994.
If you are ready to register, please either call or use the registration form.
This workshop will help you:
Help couples in crisis triage their relationship and immediately begin to work on healing solutions, including antidotes to stop the Four Horsemen.
Assist couples with the "blahs" enrich and strengthen their relationship.
Facilitate a firm foundation in Pre-Marital or Pre-Commitment Counseling.
Work with individuals to understand why past relationships did not work and how to prepare themselves for relationships that will thrive.
Discover how you can incorporate SRH into your practice immediately, and if you might be interested in pursuing further training through The Gottman Institute.
Non-Violent Communications 101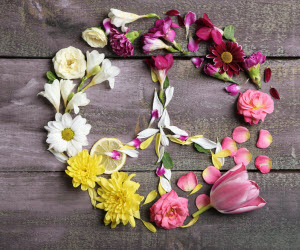 Non-Violent Communications 101
**Coming 2022**